About

Sterling Journeys was created with over 25 years of luxury travel experience.
We are not just luxury travel advisors, we are experience experts. How do we do that? With the support and expertise of the most exclusive network of luxury suppliers in the world. Our affiliation with Virtuoso allows us to speak personally with professionals around the globe ensuring that your journey is flawlessly executed.
Want to dig a little deeper into a country and experience the culture like a native? We can do that, in fact, that is our passion. With the VAST (Virtuoso Active & Specialty Travel) Collection, you have the opportunity to immerse yourself in authentic, life-changing moments and unique experiences provided by a select group of travel partners, taking you one step closer to our world's most captivating destinations and intriguing cultures.
In addition to our travel expertise and global reach, we are able to offer our clients, through our travel partner relationships, exclusive perks, upgrades and amenities, such as daily breakfast, exclusive shore excursions, spa credits, dining credits, transfers, and even front-of-the-line access to sights and events all over the world.
There really is no limit to where you can go, what you can do, or how you can experience the world – or even "out of this world" with Virgin Galactic suborbital travel. Yes, we can offer that too! Perhaps most importantly, Sterling Journeys will be with you every step of the way, before, during and after every trip, managing the details behind the scenes and ensuring your experience is exceptional.
 About the founder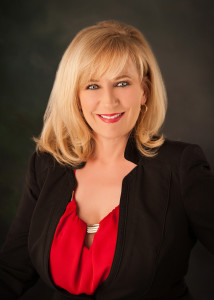 Lise-Marie Wertanzl
Although she graduated from college with honors, and is a proud member of Phi Beta Kappa, Lise-Marie believes her real education began with travel. As a young child she toured the world with her virtuoso violinist mother, Camilla Wicks, living abroad for several years, and the seed was planted. The cultural immersion of living in a foreign land ignited her passion for learning and experiencing the world. She later had the privilege of working on board Royal Viking Line and Crystal Cruises as an entertainer and fell in love with nearly every destination.
Lise-Marie met her husband on board the Crystal Harmony in 1991 and from that moment on, their lives together were all about travel. As a successful executive in the Travel, Tourism and Hospitality industries, her husband, Dietmar Wertanzl, became her mentor, enabling her to experience a myriad of cruise lines, tour operators, resorts and hotels throughout the world. These first hand experiences have been invaluable when it comes to advising clients.
Lise-Marie holds accreditations from CLIA, several cruise lines, resorts and is a destination specialist. Sterling Journeys is her passion and having the opportunity to create the perfect travel experience for each client is extremely gratifying.