Adventure Expedition
"Do not follow where the path may lead. Go instead where there is no path and leave a trail" – Ralph Waldo Emerson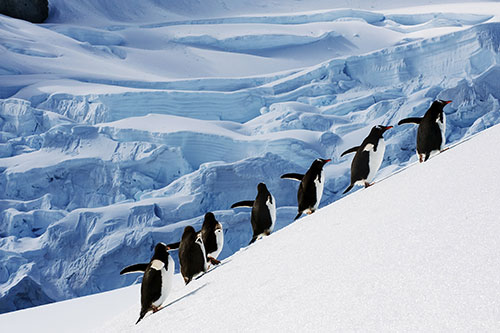 Antarctica/Artic
Follow in the steps of the great Explorers and embark on a journey that if not on your "bucket list", certainly will be a life-changing event. Every facet of Antarctica is stunning, from the enchanting penguins and thrilling aquatic wildlife to the humbling vastness and near deafening silence of the layers and layers of ice. Its beauty is incomparable and an adventure only few ever have the privilege of experiencing. Or perhaps your sense of adventure would take you onto the volcano peppered island of Iceland to experience its geothermal wonders? Would you brave the elements with an expedition to Spitzbergen where you are sure to encounter the largest land carnivore, the Polar bear? Travel the road less traveled.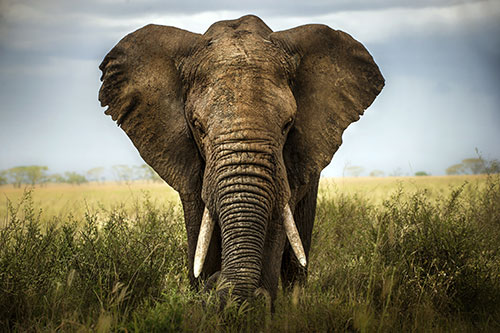 African Safari
Whether it is Kenya, South Africa, Tanzania, Botswana, Zanzibar or Victoria Falls, there is no experience like an African Safari. As described by African lover, Peter Beard, it is "a paradise caressed by light and air in their most special forms." Visitors come to Africa to see the animals, but they leave in love with the people. A Safari is a deeply felt experience, an once-in-a-lifetime encounter. Not all Safari Outfitters are created equally. Ensure this trip of a lifetime is as prolific and meaningful an experience as possible.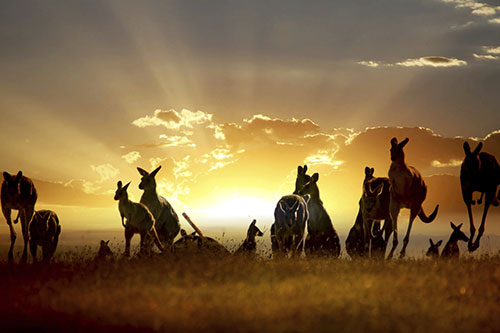 Australian Outback
Whether you are walking around the base of Uluru (Ayers Rock in the Northern Territory) with an Aboriginal guide learning about their ancestral traditions and sacred sites or exploring the Great Barrier Reef, discovering this remarkable country is never-ending. Australia is a vast and multi-cultural, multi-racial country, boasting pristine beaches with breathtaking reefs, red-sanded deserts, lush forests, and majestic mountains which offer wonderful skiing, as well as having several exciting cosmopolitan cities. The possibilities are endless.